BEAT MP3 2.0 - Rhythm Game
2.5.6
Underachieved potential
A decade ago, in the long gone past, I was considering getting Guitar Hero for the Xbox 360. But the price associated with the guitar controller itself, having to buy two of them so that I wouldn't be just a lonely cave dweller, and the fact that I didn't yet own an Xbox persuaded me to abandon the thought. To be perfectly frank, I would rather have friends over to play a board game than have them staring at a screen two at a time.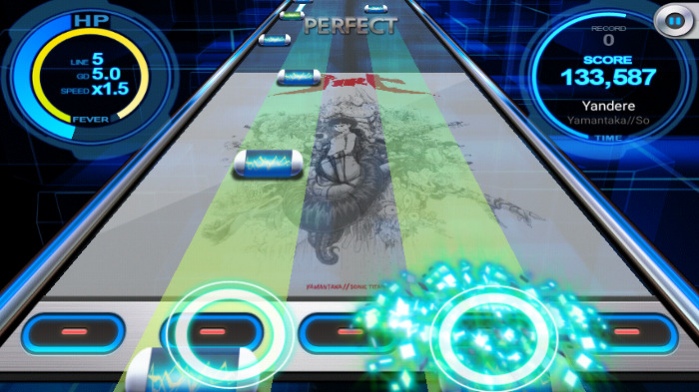 That doesn't mean I don't like to wet my toes whenever the opportunity arises. Beat MP3 is a rhythm game of sorts. As it is also a free app, you don't get any classic songs to go with it. However, the sound engine can pick up music from your phone and make playable tracks out of them on the fly. Granted, it doesn't always hit the right notes. In reality, it rarely does, except for clear beats. But at least it lets you play whatever song you want.
The main problem with Beat MP3 however, is not the reduced accuracy of the song interpretation. As far as having fun, that is mostly irrelevant. The real issue is with feedback. You're never quite sure how well you're doing since there is no clear feedback for hitting the right or wrong notes, or at least for hitting the air. There are some visual sparks, and the track does turn red whenever you're on a streak. But beyond that, you're mostly playing like a blind rat... or a deaf bat, so to speak. To be fair, the options menu lets you enable the vibration function. Still, the feature doesn't measure up to requirements, as it works inconsistently.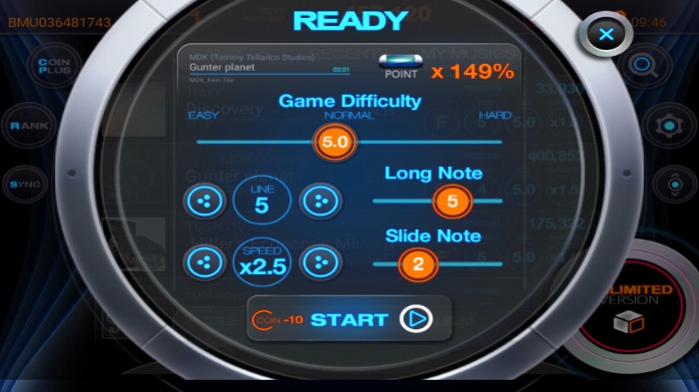 It would have been so easy to design some clear visual feedback for your activity or, at least create a couple of sound cues! It's too bad, as the app itself looks rad, and you get to change the speed of the track and customize the difficulty before each run.
Final Thoughts
2.0 or not, Beat MP3 may be an "Editor's Choice," but I rate it as wasted potential. That unless the devs put the pedal down and rethink the sound and visual effects. However, it's always fun to experience your favorite music tracks differently. So I can't be too harsh with it.
---
Add a review
Tell us your experience with
BEAT MP3 2.0 - Rhythm Game
2.5.6
RELATED PROGRAMS
Our Recommendations
---
---
---
---